Vermont Curry Site
What's Vermont Curry?
Vermont Curry is the number-one selling brand of Japanese curry roux. It was first introduced in 1963, and celebrated its 50th anniversary in 2013. Thanks to the use of apples and honey for a deliciously mild flavor, Vermont Curry is an enduring favorite of everyone from small children to grownups.

History
Creating a Curry Kids Love
Curry was originally a spicy dish that was only suitable for adult tastes, but House Foods wanted to create a version that grownups could enjoy together with children. The result was House Vermont Curry, a mild roux that preserved the distinctive flavor, aroma, and color of curry, while dialing back the spiciness that make it unsuitable for children. Now whole families could enjoy curry together anytime they wanted!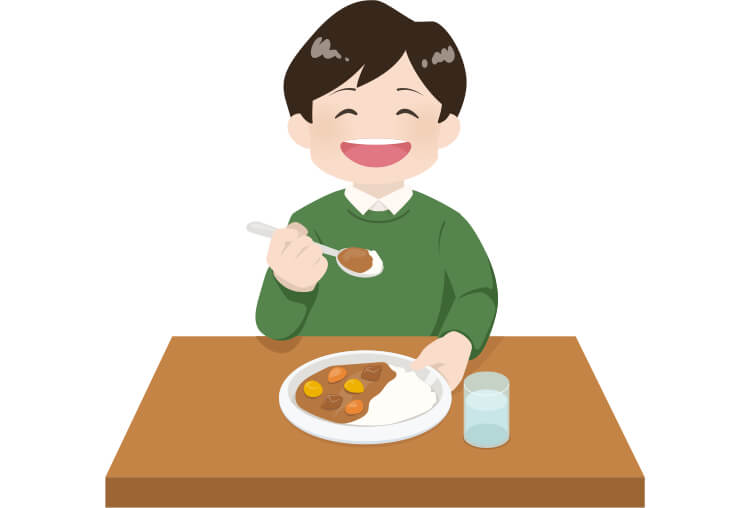 Why Apples and Honey?
The origin of "Vermont" in Vermont Curry dates back to a book entitled "Folk Medicine: A Vermont Doctor's Guide to Good Health." The book sparked a health fad that included drinking a mixture of apple cider vinegar and honey. This eventually found its way to Japan, sparking a health fad there that came to be known as the "Vermont Health System."
Early Doubts About Mild Curry
When House Foods first released Vermont Curry, retail stores were fiercely opposed to the idea because they thought no one would buy a mild curry made with apples and honey. But thanks to advertising efforts that included TV commercials and in-store samples customer could taste for themselves, sales skyrocketed in a matter of months. Production couldn't be ramped up fast enough, resulting in the product being out of stock for a time.
Vermont Curry Goes Global
Vermont Curry started with the simple idea of creating a curry dish that grownups could enjoy together with children. House Foods has taken this idea global, expanding sales of Vermont Curry around the world.
Japan

U.S.
History of Vermont Curry in Japan
1963
House Foods launches Vermont Curry.
One 120 g box (6 servings) was 60 yen.

1980
Original version of the current product box.

Product flavor and packaging are periodically improved in order to please an ever growing number of fans.
2013
Thanks to you, our valued customer, Vermont Curry has enjoyed 50 years of spectacular sales. It is an enduring bestseller—the number one Japanese curry in Japan!