Top Message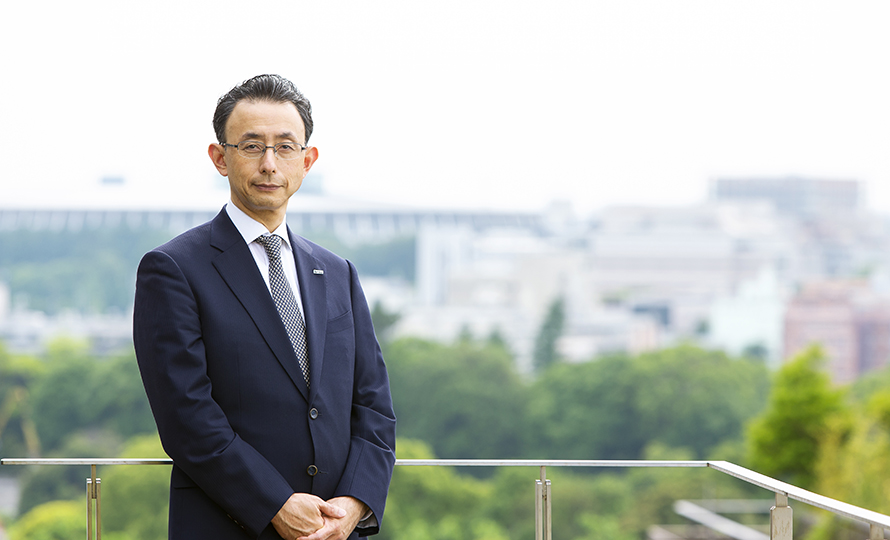 To Shareholders and Investors,
We sincerely thank you for your continued support.
We are pleased to provide this report on our business for FY2016, ended March 31, 2017.
During the consolidated fiscal year under review, the Group took steps to bolster the earnings strength of its domestic businesses, create new demand, and accelerate the growth of the International Business segment. As part of this effort, we added Gaban Co., Ltd., a manufacturer of commercial spices, to our Group in June 2016. The House Foods Group will increase the scope of the value chain and continue to provide new value to our customers.
As for business performance for FY2016, consolidated net sales rose 17.3% year on year, principally reflecting the positive effect of the new consolidation of Ichibanya Co., Ltd. and Gaban Co., Ltd. Consolidated operating profit also rose 14.3% year on year. The Group plans to pay a dividend of 17 yen per share in the fiscal year under review, up 2 yen from the end of the previous fiscal year, which, combined with interim dividends, will bring annual dividends to 32 yen per share. For the next fiscal year, the Group expects to pay an annual dividend of 34 yen per share, up 2 yen from the end of this fiscal year (17 yen each for the interim period and year-end period).
We hope that we continue to count on your understanding and support.