Strength
Curry is made with many different ingredients and techniques.
House Foods Group has been enhancing its brand through its expertise in research and development, marketing and quality assurance developed through the creation of curry products, an essential part of Japanese food culture.
To remain a value-creating corporate group at a time of major change, House Foods Group continues to take on challenges throughout the value chain.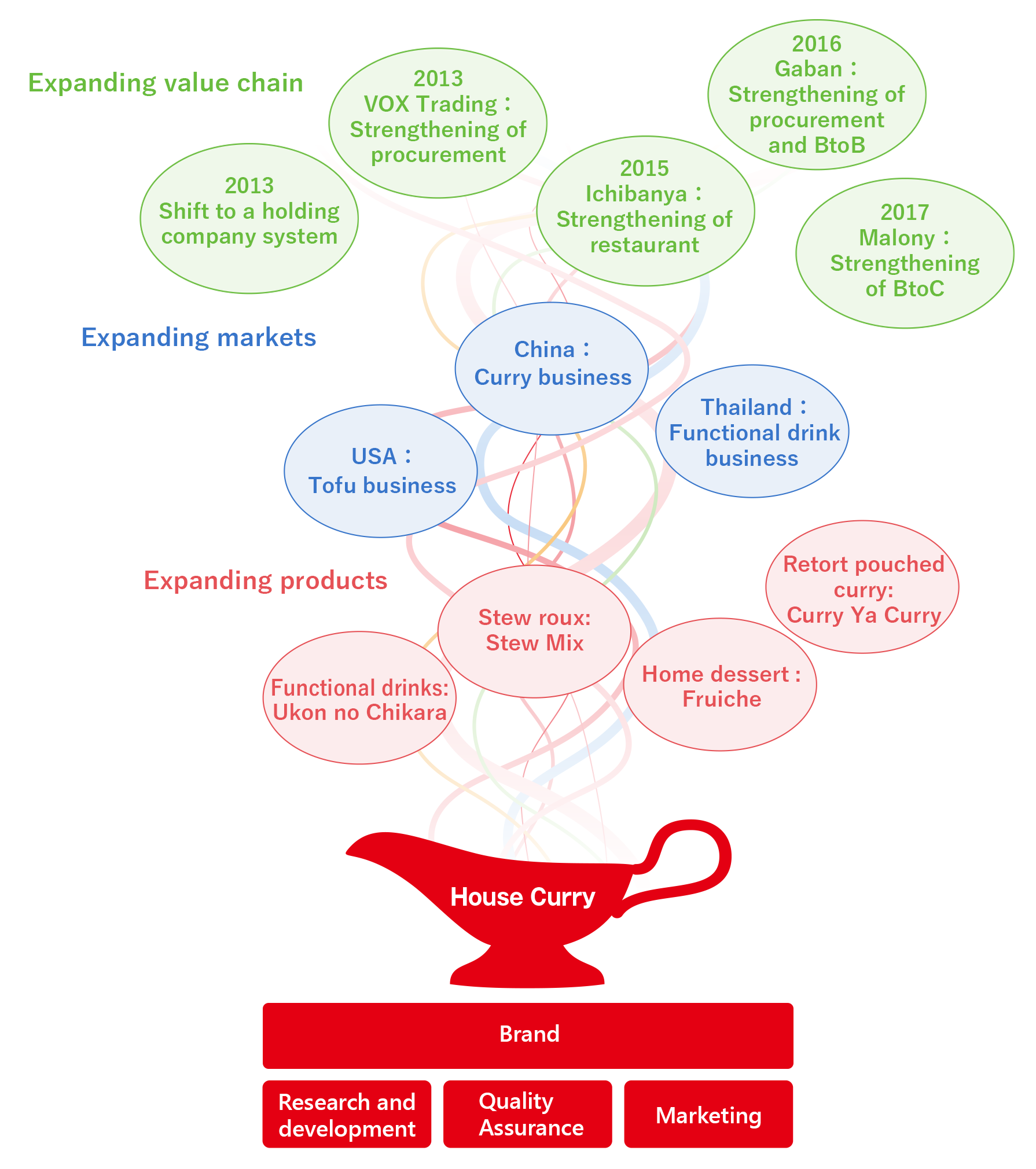 Growth of overseas businesses
Business in China


Pursuing greater recognition of curry roux and continued growth with an improved sales structure
Japanese curry is steadily becoming popularized.
Our roux business in China commenced in 2005. After we organized numerous tasting and other events mainly in the coastal area, curry roux has increasingly gained recognition and more people have eaten curry and rice. Dalian Plant, our second plant in China, commenced operation in 2014. The increase of our sales in China is spreading from major cities to many other parts of the country.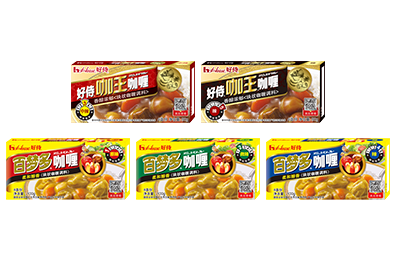 Stepping stone to continued growth
In fiscal 2016, our distributors and sales structure were renewed.
As the Zhejiang Plant commenced operation in the fall of 2018, we are aggressively striving to increase the size of our roux business to 13 billion yen.
Sales trends of business in China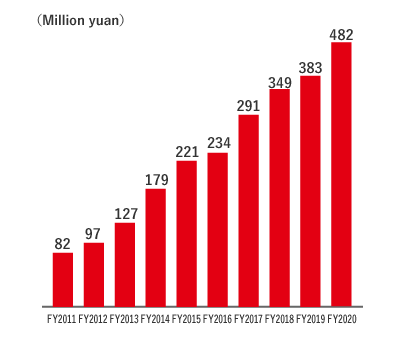 Business in the United States


Spread Japanese tofu around the world, Venturing into the tofu business in the United States
The hardness of tofu varies widely
In the United States, tofu comes in varying levels of hardness depending on how it is cooked. House Foods offers six different levels of hardness that can be utilized for all kinds of foods and beverages, from smoothies to steaks. We organize events in many locations for many different purposes, such as introducing recipes and teaching their preparation. We try to find more ideas to help the American people to enjoy tofu by using cooking procedures adapted to their eating habits.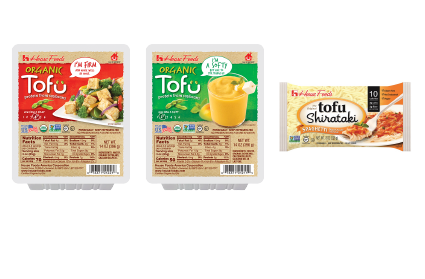 The rise in people's orientation toward health expands the market
House Foods' tofu has one of the largest shares of the tofu market in North America. Boosted by the increase in the Asian population and the rise in people's orientation toward health, the market of tofu, a healthy food item, is growing consistently.
Sales trends of U.S. tofu business